By connecting to the real world of students' lives, authentic learning enables students to become lifelong learners who contribute to society and the wider world as active and discerning citizens. Authentic learning is central to our work as Catholic educators because it promotes the continual growth and wellbeing of the whole person — spiritually, intellectually, emotionally, socially and physically.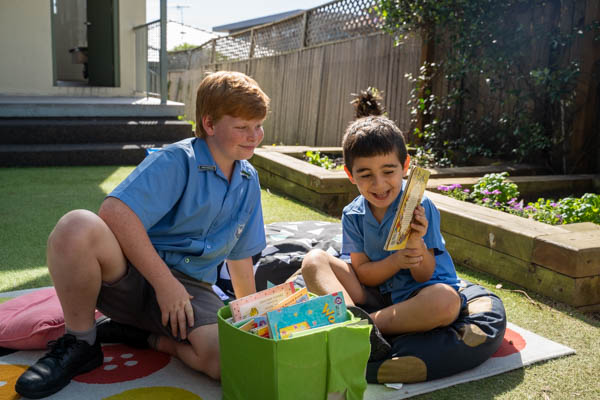 The shared Vision for Learning drives our contemporary pedagogy which aims to enable our children to have the knowledge and skills to become lifelong learners. The school has developed its own Learning Framework to ensure structures and shared practice are in place that focus on catering for the diverse needs of all students and is underpinned by the Catholic identity, vision and mission of the school.
The theme of the framework, "Know the Learner", guides and directs all decisions that relate to creating an authentic learning environment for each student to thrive.
 Contemporary Learning at St Raphael's is based on our values:
Strive  
 make a difference in our school and wider communities
Learn
nurture a  love of learning so every student has the opportunity to be the best learner they can be
Grow
 nurture the growth of all students to achieve their full potential
Together
 strive to ensure every person is valued, nurtured and supported.