Welcome to 2023 school year!
Thank you for choosing to find out more about St Raphael's Catholic Primary School South Hurstville. As principal of the school, I am passionate about providing a holistic education for every student. I value learning across all domains: academic, social, emotional, spiritual and physical.
We hold true to the philosophy of "Know the Learner" and this informs all educational practices at the school. When you enrol your child at St Raphael's, we make it our role to know your child, their strengths and areas to develop. The teaching staff is experienced and dedicated believing a growth mindset is vital for improvement and success. Teaching practices are consistent across the school so that students know the expectations and can learn in a safe learning environment.
We are very proud to announce the impressive results after two disjointed COVID years. The following are some key findings.
In both Year 3 and Year 5 St Raphael's students were well above the state average in all areas.
There was strong growth in average NAPLAN scores over time in Numeracy, Reading and Writing.
The majority of Year 3 students achieved results in the top two bands for Numeracy, Reading and Writing.
The ICAS Assessment results were also strong last year with high distinctions, distinctions and credits. St Raphael's average score was above other schools. A huge congratulations to the students, parents and our hard working dedicated staff!
I look forward to the opportunity to meet you and your child and hopefully have your family join our school community.
Mrs Annette McKenzie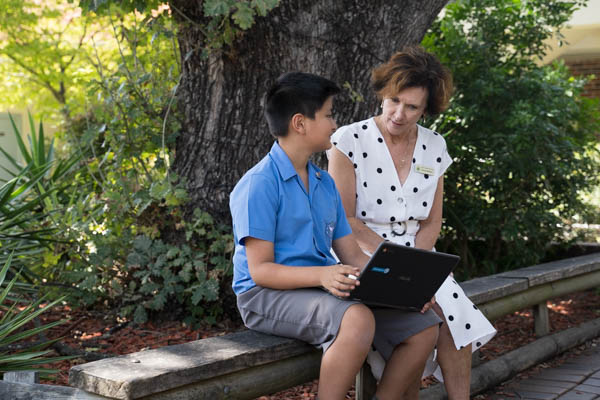 Proudly Part of the Community of Sydney Catholic Schools
Our school is part of a system of over 150 low-fee Catholic schools in the Sydney Archdiocese.
Sydney Catholic Schools are thriving Catholic communities that ignite a love of Christ through excellent teaching and learning to empower students to reach their full potential.